Microneedling

Microneedling is a popular skin rejuvenating procedure that uses tiny needles to improve the overall texture and appearance of the skin. While this beauty treatment has been around for decades, it has regained popularity in recent years. When you come into Euro Image Med Spa for microneedling, you will be able to relax while our trained staff punctures hundreds of tiny holes in the skin. We use SkinPen for microneedling, a medical-grade tool that is only available to skincare professionals. Using the SkinPen, our microneedling services only take about 30 minutes to an hour, depending on the area that is in need of treatment.
What is Microneedling?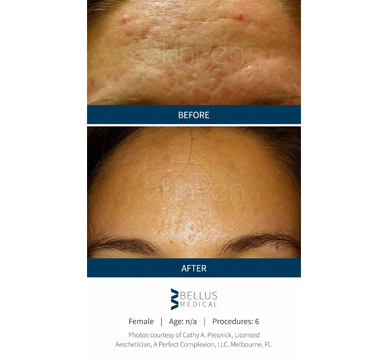 Also referred to as Collagen Induction Therapy (CIT), Euro Image Med Spa microneedling service uses the SkinPen device to create hundreds of tiny micro holes - or channels - in the skin. This type of therapy is minimally-invasive and causes little to no damage during the process. The SkinPen is a state-of-the-art device that disrupts the skin cells and the skin's barrier function temporarily. SkinPen can be used on all skin types and colors, including darker tones that are more susceptible to pigmentation issues. When you come into our office for microneedling, make sure your skin is clean of any makeup, moisturizer, or oils. We will apply a numbing cream to the area in question before using the SkinPen to insert a series of tiny needles. This allows patients to be quite comfortable during the entire process. Some patients report noticing a slight vibration from the SkinPen, but it is not painful.
Benefits of Microneedling
Here at Euro Image Med Spa, we are huge fans of microneedling and use it to treat a wide range of skin concerns. Whether you are frustrated with sagging, wrinkly skin from aging or are looking for a solution for sun spots and dark circles, microneedling may be just what you need. Here are some additional benefits to microneedling:
The SkinPen creates micro channels, which allows skin care products to penetrate and absorb into the deepest layers of the skin
The tiny needle pricks notify the skin that it's time to get into healing mode, stimulating collagen and elastin production
Microneedling plumps the skin and improves the appearance of wrinkles, scars, large pores, and fine lines
Microneedling reduces the signs of aging and improves the appearance of acne scars
Microneedling is appropriate for all skin types, especially when the SkinPen is used
Microneedling can be done on many different body parts using the SkinPen

The SkinPen features variable needle depth from .25mm to 2mm

This form of treatment has virtually no risk of infection or scarring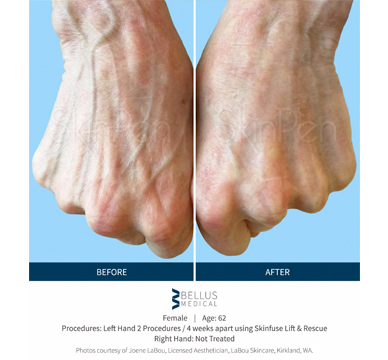 The amount of downtime required following microneedling will depend on the individual and how much surface area was treated. Some slight swelling and redness is typical for anywhere from two to four days. However, some individuals' skin is back to normal within just 24 hours. To learn more about our microneedling services, please give Euro Image Med Spa a
call
today.