Kybella
Kybella is an industry-leading injectable that can help reduce the appearance of double chins. For many people, double chins are unavoidable no matter what you do. If you've tried everything and are still living with an unwanted double chin, Kybella may be the answer you are looking for. Kybella injections work by mimicking the body's natural fat absorption process, which means it is a naturally derived product that destroys fat cells that cause double chins. Made from a type of deoxycholic acid - which is a natural material that the body uses to absorb fat - Kybella is extremely effective and safe.
What is Kybella?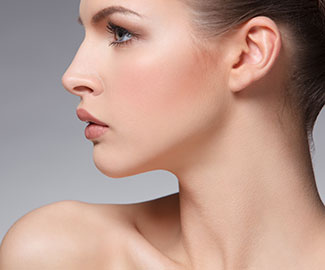 Euro Image Med Spa proudly offers Kybella injectable treatments for individuals interested in doing away with the excess fat that leads to double chins. Double chins are a problem area for many, and they are also one of the most difficult things to get rid of. Kybella works by destroying the fat cells that contribute to unflattering double chins. If you've done everything you can think of and still must face that unsightly double chin in the mirror every morning, we encourage you to contact Euro Image Med Spa and schedule a free consultation today. Our Kybella treatments help you get rid of your double chin without having to undergo surgery or liposuction. This is a highly effective fat elimination technique that has helped millions of men and women restore their confidence and do away with unwanted double chins.
Benefits of Kybella
Prior to undergoing your first Kybella treatment, one of our healthcare specialists will sit down with you and examine the area under and around your chin. At this point, we will be able to determine if Kybella is an appropriate treatment option for you. We will then provide you with a customized treatment plan aimed at getting rid of the fat underneath your chin. Every patient is different, so the number of treatments needed to reduce the appearance of your double chin will vary. If you require more than one Kybella treatment, you will need to come into Euro Image Med Spa on a monthly basis. It is recommended that patients do not undergo more than six treatments in total.
Some of the top benefits of Kybella include:

FDA-approved
No surgery or anesthesia required
Destroys fat cells that contribute to double chins for good
Long-lasting
Fast and effective treatments
Immediate results
Pain-free
No recovery or downtime necessary
If you are tired of wearing turtlenecks or scarves to cover up your embarrassing double chin, please contact Euro Image Med Spa today and schedule a free consultation. Kybella treatments have changed the lives of millions for the better, and it can do the same for you.