Juvéderm Volbella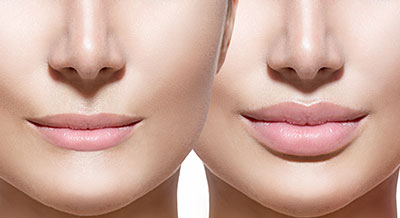 Juvederm Volbella is a natural lip filler within the Juvederm family of dermal filler injectables. This FDA-approved injectable is a non-surgical option for lip augmentation, leaving the lips looking fuller and plumper. Volbella is also used to minimize the appearance of wrinkles and fine lines around the mouth, often referred to as perioral lines. This temporary filler is specially formulated with hyaluronic acid, which is a naturally-occurring sugar produced by the body. Over time, the body slows down the production of hyaluronic acid, resulting in wrinkles and fine lines. Juvederm Volbella is one of the best injectables on the market, namely because it uses the body's natural proteins. If you are experiencing small fine lines or looking for subtle enhancement of the lips, we encourage you to consider Juvederm Volbella. The experienced medical professionals at Euro Image Med Spa are here to answer any questions you may have and help you find the best product for your needs.
When most people hear the term 'lip filler', they immediately think of overfilled lips that are the furthest thing from looking natural. With Juvederm Volbella, your lips will look natural and proportionate to your face. Volbella is one of the best injectables on the market for lip augmentation, which is why we are proud to offer this treatment here at Euro Image Med Spa. Volbella uses Vycross technology, which is a proprietary filler that creates smooth injectables that address specific concerns.
What Makes Volbella Unique?
Volbella is the best on the market because it is the first FDA-approved filler that can fix perioral lines, otherwise known as smoker lines around the mouth. This is a great option for individuals who are embarrassed by the appearance of perioral lines and also are looking for enhanced lips. Here is a look at a handful of the ways Juvederm Volbella can improve your appearance:
Some of the top benefits of Juvederm Voluma XC include:
Add fullness and plumpness to the lips
Provide long-lasting results
Provide gentle contouring and lip symmetry
Reduce the appearance of fine lines that appear around the mouth
Provide natural-looking results that are very subtle
Individuals over the age of 21 who are interested in improving their appearance and restoring fullness to the lips are ideal candidates for Juvederm Volbella. If you are unfamiliar with injectables or are unsure how Volbella differs from Juvederm's other products, please give Euro Image Med Spa a call today and schedule a free consultation. This specific treatment usually takes about 30 minutes and carries no downtime or recovery. To learn more about what to expect, please give us a call today.