Botox
Botox is known for its miraculous anti-aging properties and ability to reduce wrinkles for both men and women. A natural, purified protein that gives patients the opportunity to reduce or eliminate the appearance of unwanted wrinkles without surgery, Botox has changed millions of lives. There is no downtime or recovery time following a Botox treatment, which is just one of the reasons it is so popular here at Euro Image Med Spa. When done properly, Botox eliminates wrinkles, fine lines, frown lines, and brow furrows without taking away your natural and expressive facial movements.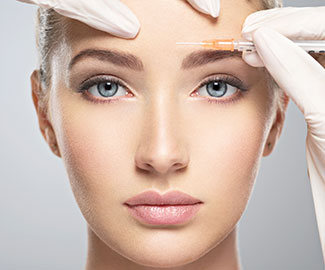 This injectable product is highly regarded for its ability to restore your youthful appearance, taking away the lines on your face that have developed over time and caused you to look older, tired, or even angry. Botox is a natural protein that comes with no surgery or downtime, as mentioned. When you come into Euro Image Med Spa for a Botox treatment, you will leave our office feeling fresh, youthful, and full of life. In addition to addressing problem areas, Botox blocks the release of certain chemicals that tell the muscles to contract and relax, resulting in the skin unfolding or 'pleating'.
What is Botox?
Botox is a facial rejuvenation treatment that has helped millions of women and men appear younger and with healthier skin. This industry-leading injectable can help you freshen up your outward appearance in just a couple of sessions. Most people report seeing results within three to 10 days that last upwards of four months. If a double chin, forehead wrinkles, frown lines, or fat pockets are preventing you from feeling confident with yourself, Botox may be the treatment for you. At Euro Image Med Spa, we offer a wide range of injectables, including Botox, aimed at helping you restore your youthful appearance and regain the confidence you used to have.
How Does it Work?
The treatment works by creating tighter, firmer contours under the chin and dissolving unwanted fat in other areas. As we age, the skin naturally loses elasticity, resulting in wrinkles and lines in frequently used areas. Botox can do away with those pesky lines, leaving you feeling beautiful and ready to take on anything the world throws at you. Euro Image Med Spa can treat the following types of wrinkles: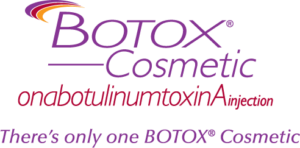 Crow's feet around the eyes
Smoker's lines around the mouth
Worry lines on the forehead
Furrow lines between the eyebrows
Other wrinkles caused by emotional reactions
Wrinkles are a natural part of life that form by actions such as laughing, smiling, squinting, furrowing your brow, and other actions that affect certain facial muscles time and time again. Botox is an effective injectable treatment that can restore smoothness and elasticity to these parts of the face. Please give Euro Image Med Spa a call today to schedule a free consultation with one of our specialists and see if Botox is right for you.