Laser Facial and Spider Vein
Euro Image Med Spa offers laser vein removal, specifically for facial and spider veins. Both men and women have suffered from unsightly veins for decades, and today there is finally an effective and affordable treatment option. Laser vein removal has come a long way in recent years, and today we are able to help individuals who are living with embarrassing veins finally achieve the smooth, beautiful skin they've always wanted. Veins form for a wide range of reasons, from genetics, to lifestyle, to exposure to severe weather conditions. Individuals who have spider veins or prominent facial veins often do everything they can to hide them, from wearing long sleeves and pants in the winter to using makeup to cover them up.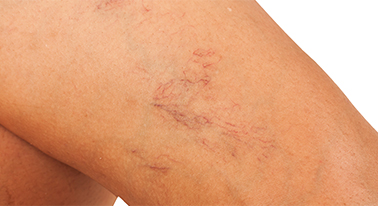 Here at Euro Image Med Spa, our experienced technicians have the tools and technology needed to focus on any of your problem vascular lesions. We use a state-of-the-art laser - Candela's GentleMaxPro - to cause your blood vessels to break down and shrink, leading to the reduction of visible veins. If you are suffering from facial and spider veins and are tired with being embarrassed,
contact Euro Image Med Spa
today and schedule an appointment for laser vein removal.
About Spider Veins
Also referred to as telangiectasias, spider veins are a common problem that affect one third of the female population and nearly half of all men in the United States. Spider veins are thin blood vessels that can be seen beneath the skin, most commonly on the face and legs. While most people are frustrated by spider veins because of their cosmetic appearance, they can also be a sign of other underlying problems. Some of the most common symptoms associated with spider veins include: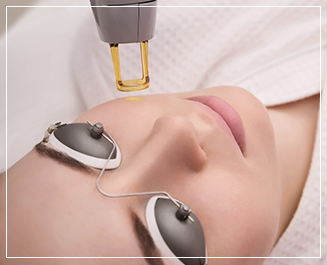 Pain
Itching
Aching
Restless leg syndrome
Leg heaviness
We encourage you to schedule an appointment at Euro Image Med Spa to undergo laser vein removal treatment immediately. It is best to have your spider veins taken care of before they become more serious and lead to other complications, such as blood clots and spontaneous bleeding.
Benefits of Laser Therapy for Facial and Spider Veins
Laser vein removal therapy is a highly popular treatment option for people suffering from prominent facial and spider veins. Besides the obvious, the following are benefits of laser therapy:
Removes unsightly spider veins from the face and legs
Effectively treats facial veins without bruising
Minimally-invasive
Virtually painless
Quick and efficient
One of the top benefits of laser vein removal for facial and spider veins is how quickly patients see results. In just one session, you will see a visible change in how prominent your veins are, giving you the confidence you need. We encourage you to give Euro Image Med Spa a call today and schedule an appointment for laser therapy. Using Pixel's GentleMaxPro laser, we are able to treat unsightly spider veins in under an hour. Please do not hesitate to give us a
call
if you have any questions or would like to schedule an appointment today.